Sign up for my newsletter and receive resources and tips to help you live well in retirement!
"Eric has been helping manage a big part of our nest egg planning for years. He takes the time to explain complex financial ideas in plain language and clearly has our interests at heart. We whole heartedly recommend him as a retirement planner." – N.L., Kent WA.
.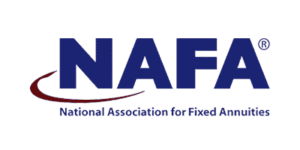 Eric Anderson is an independent WA licensed Life Insurance Producer, WAOIC License #256618. Eric is the Founder and sole owner of Eric Anderson Financial, WA Master Business License #603 029 329. Eric Anderson Financial is a member in good standing of NAFA (National Association of Fixed Annuities), BBB (Better Business Bureau), and NEB (National Ethics Bureau). Eric practices and maintains compliance with all guidelines, rules and regulations of NAIC (National Association of Insurance Commissioners) Model 570 Regulations. Eric does not provide legal, accounting, tax, securities, investment, or financial planning advice. Please seek appropriate securities, investment, financial planning, and legal or tax counsel for your specific situation.
©  All Rights Reserved.
.