"Retirement planning is a daunting task, and easy to place on the back burner until it's too late. Eric helped us get a clear, concise, and goal-oriented plan for our future." – R.M., Napavine WA.
I review your whole financial picture and lifestyle goals to achieve the best plan for you. Services include:
Retirement Income Planning
Asset Planning and Protection
Annuity Solutions
Lifestyle Planning
Safe Money Strategy Options
Social Security Planning
Long-Term Care Planning
"Eric Anderson is knowledgeable about the product solutions for our retirement planning, and thorough in his analysis and methods. He is reliable and trustworthy. The services we receive from Eric are the gold standard. His integrity is beyond reproach." – K.A., Centralia WA.
.
Sign up for my newsletter with news and tips to help you live well in retirement!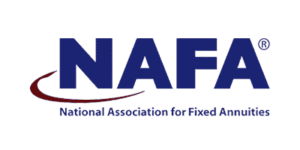 Eric Anderson is an independent WA licensed Life Insurance Producer, WAOIC License #256618. Eric is the Founder and sole owner of Eric Anderson Financial, WA Master Business License #603 029 329. Eric Anderson Financial is a member in good standing of NAFA (National Association of Fixed Annuities), BBB (Better Business Bureau), and NEB (National Ethics Bureau). Eric practices and maintains compliance with all guidelines, rules and regulations of NAIC (National Association of Insurance Commissioners) Model 570 Regulations. Eric does not provide legal, accounting, tax, securities, investment, or financial planning advice. Please seek appropriate securities, investment, financial planning, and legal or tax counsel for your specific situation.
©  All Rights Reserved