"We appreciate Eric as retirement planner, and now friend. He patiently worked out our plan after careful fact-gathering which emphasizes our goals as a couple. We appreciate his attention to detail." – B.H., Centralia, WA.
"Before we met Eric, we had no real plan for the future and had never been advised on how to live in retirement. Eric  provided a comprehensive, low-risk, retirement income plan that we are following today." – D.R., Chehalis WA.
"I want everyone to know what good hands they are in with Eric as their retirement planner. He and I have been doing business since January 2000. I have found him honest, trustworthy, thoroughly knowledge about finances, and always there for me. Eric has helped me so much over the years that I consistently refer him to family and friends. He's my Retirement Planner and trusted friend." – L.P., Enumclaw WA.
"Eric has been helping manage a big part of our nest egg planning for years. He takes the time to explain complex financial ideas in plain language and clearly has our interests at heart. We whole heartedly recommend him as a retirement planner." – N.L., Kent WA.
"Eric helped us convert our 40lKs and Thrift Plans into guaranteed incomes for life. Eric also got us some significant tax-free income using our investments. He is very patient, knowledgeable and professional." – B.D., Chehalis WA.
"Working with Mr. Eric Anderson has been a truly delightful experience. Learning the language and nuance of developing a financially secure future, and at the same time feeling you are fully in control of the action. With the guidance of an expert, the decisions are far more easy." – P.M., Chehalis WA.
"I learned so much working with Mr. Anderson while transferring my investments to much more secure options. I now know that my income will be there when I need it in the future. I know that I will be comfortable as I age." – J.M., Chehalis WA.
"Eric Anderson is knowledgeable about the product solutions for our retirement planning, and thorough in his analysis and methods. He is reliable and trustworthy. The services we receive from Eric are the gold standard. His integrity is beyond reproach." – K.A., Centralia WA.
"Retirement planning is a daunting task, and easy to place on the back burner until it's too late. Eric helped us get a clear, concise, and goal-oriented plan for our future." – R.M., Napavine WA.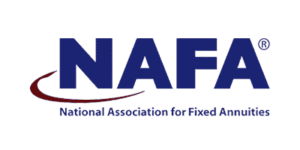 Eric Anderson is an independent WA licensed Life Insurance Producer, WAOIC License #256618. Eric is the Founder and sole owner of Eric Anderson Financial, WA Master Business License #603 029 329. Eric Anderson Financial is a member in good standing of NAFA (National Association of Fixed Annuities), BBB (Better Business Bureau), and NEB (National Ethics Bureau). Eric practices and maintains compliance with all guidelines, rules and regulations of NAIC (National Association of Insurance Commissioners) Model 570 Regulations. Eric does not provide legal, accounting, tax, securities, investment, or financial planning advice. Please seek appropriate securities, investment, financial planning, and legal or tax counsel for your specific situation.
©  All Rights Reserved.
.
Sign up for my newsletter with news and tips to help you live well in retirement!